2022.07.05
Ikutama-jinja Shrine Summer Festival is coming!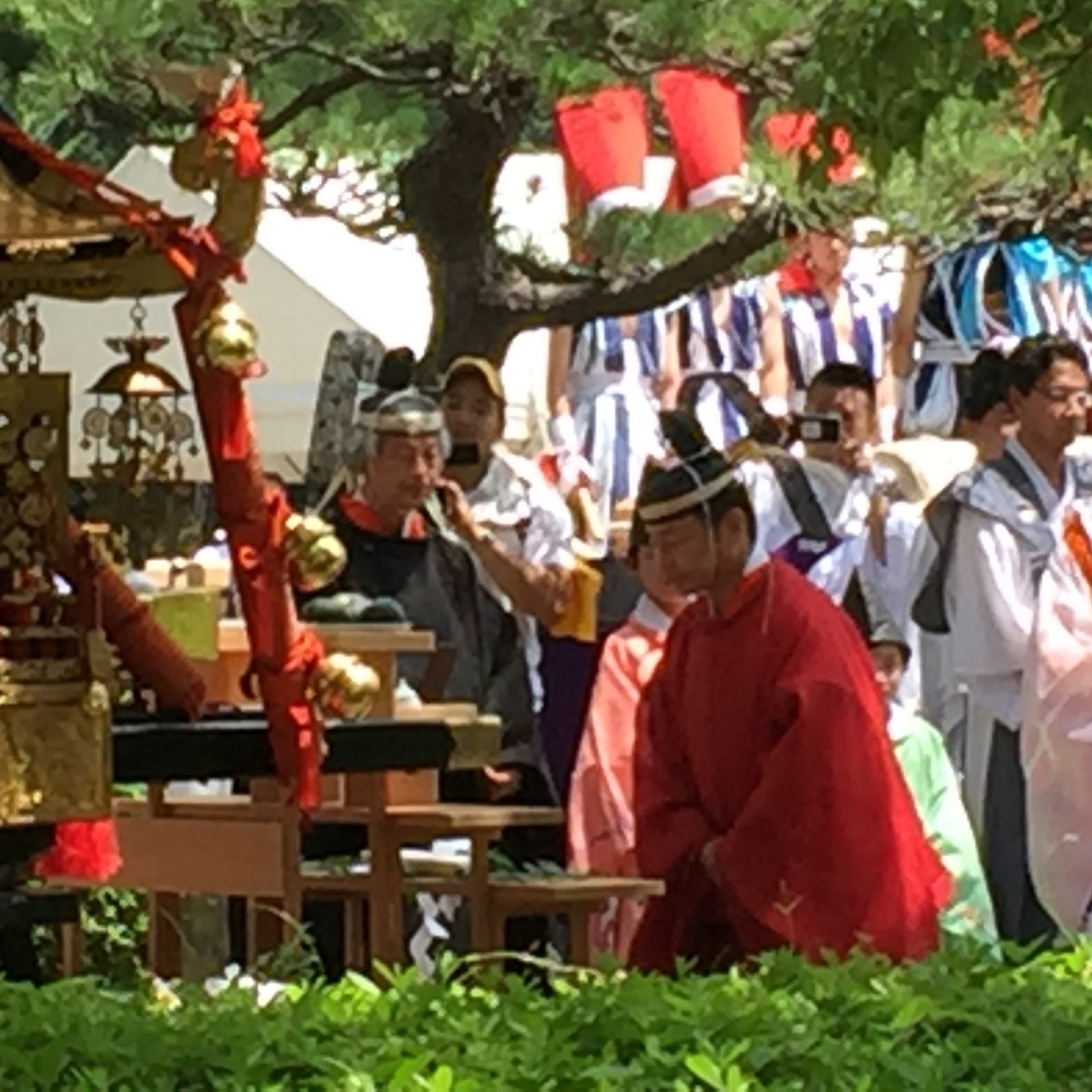 It is one of the three major festivals in Osaka. The shrine is about 2 km southwest of Osaka Castle. The summer festival is held on July 11th and 12th every year.
In old times, the shrine was located somewhere in Osaka Castle Park. It was before the construction of Osaka Castle by Toyotomi Hideyoshi. Currently the place is named "Ikutama-jinja Shrine's Otabisho" and faces South Outer Moat.
In the festival the parade with portable shrine starts at Ikutama-jinja Shrine and goals to the place. The portable shrine is set and Shinto ritual is conducted there. Unfortunately, this year the festival is going to be carried out in smaller scale than usual years due to the coronavirus pandemic.
We hope the festival will be held in the original scale next year!
Summer Festival's parade (Photo taken on July12, 2019)
Ikutama-jinja Shrine's Otabisho

Summer Festival's parade (Photo taken on July12, 2019)